eDiscovery in the Brave New Digital World
New technological innovation in how we live, work and play has never been at a higher velocity than we are seeing today. Well over 100,000 new mobile applications are published each month and some of these new applications are garnering user bases in the hundreds of millions, or in the case of TikTok Billions, in just a fraction of the time it took legacy social media behemoths like Facebook to attain. There is a whole brave new world of electronically stored information (ESI) springing up around us, and the impact on electronic discovery and data privacy is already being felt in law firms and corporations across the globe.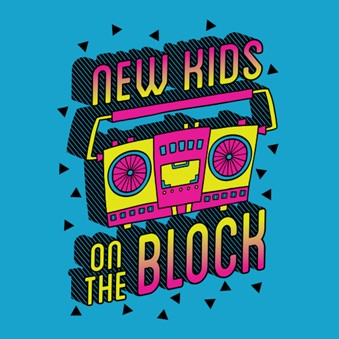 eDiscovery is Playing Catch Up!
The Legal industry is no stranger to emerging types of electronic data, it seems like just a hot minute ago that the Federal rule of civil procedure had to pivot to encompass ESI within discovery requests, spawning eDiscovery in the first place. But the sheer volume of new data sources facing legal teams today is staggering. Legal technology is helping to bridge the gap, but the practice of law is truly in some uncharted territory.
Many of the new kids on the ESI block were squarely in the personal use domain, but the pandemic and mass shift to a virtualized workforce accelerated adoption of many new applications in a business context. In the last few years there was a mass adoption of ephemeral messaging apps like WhatsApp to facilitate communications in global teams. Video conferencing platforms that once operated in the fringes, like Zoom, Skype and Teams saw daily active user numbers explode into the hundreds of millions as everyone from corporate professionals to students from elementary to grad school turned to this technology to stay connected in socially distanced times. And both information technology groups, and legal professionals found themselves struggling to keep up with this dramatic and shockingly rapid shift.
What is the Savvy Legal Professional to Do?
These new atypical data sources pose differing challenges when it comes to protection of personal data, defensible retention and data collection and managing and mitigation of risk through appropriate Information technology or compliance policies. But instead of getting scared and playing ostrich about ephemeral messaging, collaboration tools and Apps (oh my) law firms and in-house counsel and the eDiscovery industry as a whole need to start by acknowledging the existence and potential relevance of these data types.
Much like in the early aughts, when I would frequently hear questions like "hmmm, do you think those e-mails are discoverable" today we are often hearing similar inquiries but in relation to the brave new digital world. And as with email, before, the answer is that yes new and atypical data types should be considered potentially relevant electronic evidence and as such, included your eDiscovery process and information governance policies.
Flavors in the Brave New World of ESI
The volume, variety and velocity of data today is truly unprecedented, but when it comes to the legal industry and potentially relevant data for an eDiscovery workflow, there are a few main categories practitioners should really be paying attention to today.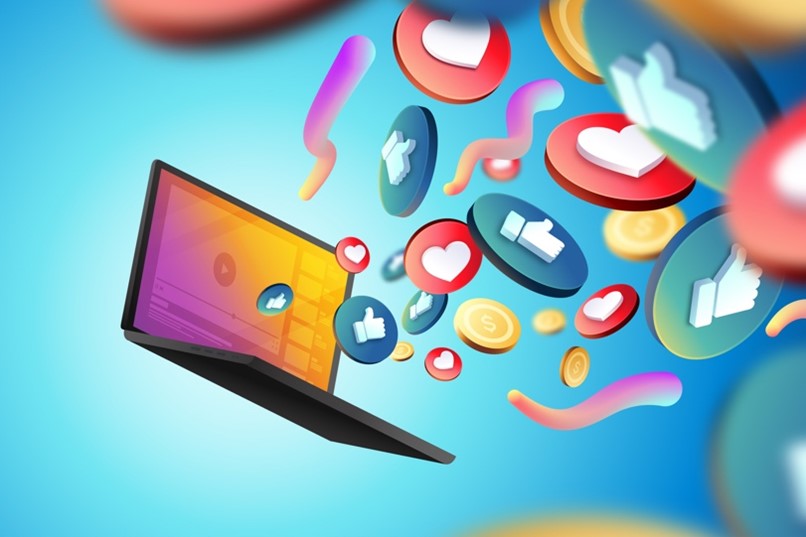 Legacy Social Media
Platforms like Facebook, LinkedIn and Instagram still boast user bases in the billions (nearly 4 Billion to be exact) with hundreds of millions of interactions that could contain potentially relevant data for a matter. To avoid spoliation, it is important to understand early in a matter if these legacy platforms will be relevant and tot take steps to defensibly identify and preserve the data at the outset of a matter. Data collection from social media platforms is a tricky beast, especially given the wealth of personal data and metadata that often resides within accounts, posts and the platform.
While eDiscovery workflows for social media have been around for quite a while, the increased global focus on protection of Personally identifiable information (due to GDPR and other global privacy regulations) makes collection and document review of ESI from these platforms especially complex. Service Providers and counsel alike must ensure the utmost in steps are taken to ensure data protection to avoid sanctions for mishandling the PII rich data source. The Right eDiscovery software can make a critical difference with legacy tech and emerging alike.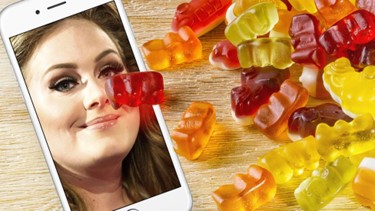 New Social Media
Younger users have gravitated away from more established social media platforms in favor of short format and video content rick platforms like Snapchat, Vines and most recently TikTok. These platforms were are often written off as simply something that a tween might use to make a heartfelt video using gummy bears for Adele (yes that's a real thing) ... but judging from the billions of dollars that major retailers and financial institutions are investing, that would be a bit short sighted. TikTok in particular is projected to hit over $12 Billion in ad sales in 2022, more than twitter and Snapchat combined... and double again by 2024.
Big money means big potential for litigation, and to date there have already been murder cases, IP matters and complex litigation involving TikTok ESI. understanding how to Identify, search, preserve and ultimately conduct an effective document review on this new video heavy social media platform will only increase in the coming years. Legal practitioners and service providers alike ought to ensure their partners equip them with the computer vision and Artificial Intelligence enabled tech necessary to effectively review it.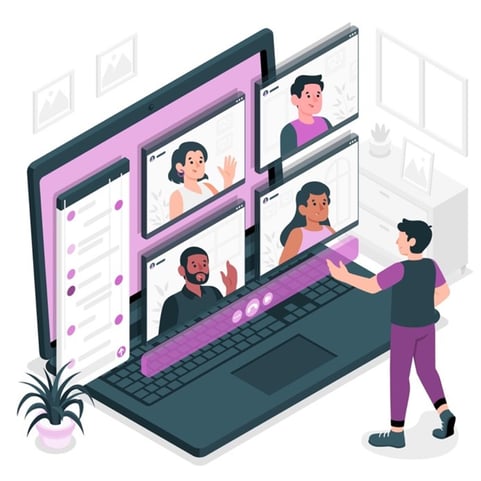 Video Conferencing Tools
Since the covid spurned mass virtualizations of the workforce and world, everyone from elementary students to outside counsel to presidential candidates have migrated to mass adoption of a variety of video conferencing tools like Zoom, Teams, Google, and the old standby Skype. Many lawyers have also found themselves in a virtual courtroom via one of these applications over the last 3 years, some even manifested in this virtual interface as my furry namesake while pleading with the bench that they were no, in fact, "a cat."
These platforms contain a wealth of ESI from the videos themselves, the transcripts, chat function and material shared on the videos themselves. To Effectively identify, and review this mountain of video and transcript data, AI powered tools with Computer vision powered image and classification and search functionality can be immensely helpful. But the first step is to Include this content in scope and ensure that appropriate steps are taken to preserve and implement defensible data collection.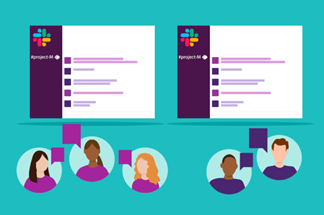 Collaboration Tools
As with Video conferencing tools, collaboration tools like Slack, Teams, Google Drive and more also saw a massive surge in users and adoption because of the massive work from home revolutions the pandemic spawned. Slack and Teams are a much different animal that more traditional email-based communication because the much of the communication does not "fit" within the four corners of document.
The short format communication that epitomizes collaboration tools, is shared within channels where users can pop in and out over any period. There is not a clear beginning or end, or other constraint to a slack channel conversation and users can freely share, video, emojis, gifs, documents housed in external document management. stems and more. As a result, uncovering, preserving, and reviewing ESI from these tools is not as intuitive as a more traditional email review. Understanding IF you have this form of data can greatly impact which service providers, legal technology, and eDiscovery workflow a case team uses.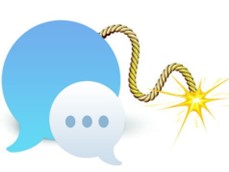 Ephemeral Messaging
For those of us old enough to recall Get smart, or perhaps who caught the reruns on "Nick at Night", self-destructing messaging seems like something straight out of an episode of the show. But the reality is that there are a wide variety of platforms that have bakes in exactly this self-destructing functionality in digital communication platforms. Even as recently as this week, the more traditional communication platform iMessage from apple added the ability to edit or delete text messages in a way like what platforms like WhatsApp, Snapchat, and Signal offer.
These platforms offer confidentiality, but can also expose an organization to unforeseen liability as was the case with the use of ephemeral messaging App Wicker by Uber in the Uber v Waymo case. The former received an adverse inference in an IP case because of using the ephemeral application. Understanding of these types of platforms are in scope at the outset of an investigation or litigation can be key to recovering data or mitigating risk of sanctions for spoliation.

Text Messaging
While cell phone data and even SMS messaging is far from a new source of ESI, a dramatic increase in the use of text messaging for business communication has increased the potential relevance of SMS data in eDiscovery. The short format communication is now rife with GIFs, Emojis, video and more, causing new levels of complexity in preserving, collecting, and reviewing the data.
Mobile devices and text message threads today can have more data to cull through than old school hard drives, Legaltech can facilitate analyzing this data, but the right tech and visualization is necessary to not break the bank in doing so. And simply playing ostrich with this data source may exclude highly relevant ESI. People are often more informal and candid in text, and that is exactly where some of the juiciest communication and ESI may reside.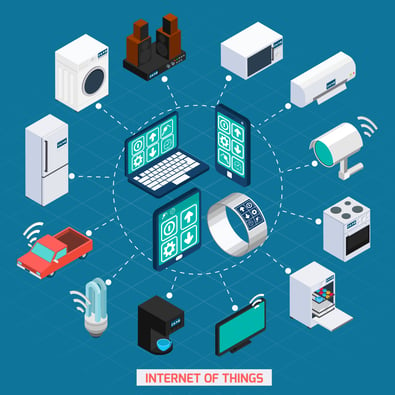 Internet of Things
Smart stuff has exploded in adoption and variety in the last few years. Today there are more IoT connected devices than there are humans on the planet, and that is set to more than double by 2030. The Internet of Things is an ecosystem of physical objects with sensors, processing ability, software, that connect and exchange data with other devices and systems over the Internet. From smart cars to wearable health trackers, smart homes to smart cities, there are devices collecting, sharing, and generating a wealth of discoverable data all around us and this ESI is already being used widely in the judicial system.
An Alexa and a hot tub were the smoking gun in a murder case while a wearable health tracker has been used to both convict and exonerate people, I even dealt with a client once who had uncovered drug use in their c-suite via company provided health trackers... and the list goes on. Increasingly it is important to ensure that you have these smart things included as potentially relevant sources of ESI to investigate.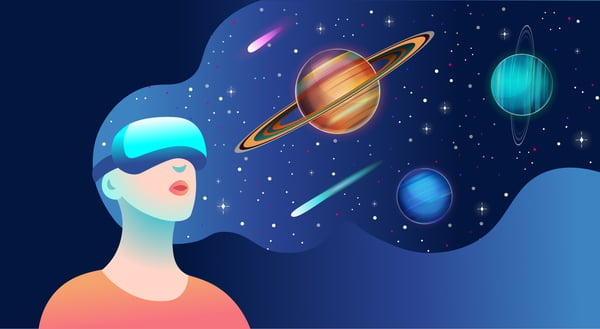 Metaverse
The newest new kid on the block is the decentralized digital augmented reality known as the Metaverse. today multiple private companies own and host their own Metaverses that human can access via an avatar using a PC or a VR device. A myriad of questions around the scope and scale of ESI resident in the Metaverse, whether and how it is preservable and collectable ad who owns the data are already arising. And, from IP to assault the litigation around the Metaverse is already starting to heat up. I would imagine that most cases will not involve the Metaverse ESI for a while, but that could quickly change as more people and business adopt the brave new virtual world.
Navigating the Brave New World
Much as you cannot un-ring a bell, there is no putting this ESI genie back in the bottle. To keep pace practitioners must first evaluate their current data protection, governance, and eDiscovery policies to ensure that they are including this new ESI in their practices. Practitioners ought to also partner with software and service organization that are experienced in managing the nuance of the new dataverse. Read the next piece in this brave new digital world series to uncover other best practices in navigating the brave new dataverse.