Announcing Reveal AI 2.90
This week Reveal announced the release of Reveal AI 2.90. The release has several key updates, notably Multilingual BERT, single sign-on, near duplicate document detection and display, expanded search capabilities, merge and move functions, and dark mode.
Reveal's comprehensive AI solution includes key features such as:
Multilingual BERT
With version 2.90 we have added Multilingual BERT. Reveal AI deploys BERT (Bidirectional Encoder Representations from Transformers) to pre-train AI models. These models help users quickly identify content of interest in document populations, even populations they may not have looked at before. While Reveal's BERT-driven models have quite effective when content has been in English, they have been far less effective at locating pertinent documents when the content has been other languages.
With the addition of Multilingual BERT, you now can apply Reveal AI Models to content in 104 languages. A Reveal AI Model trained in just one language – English, for example – can be applied to content in 103 other languages without additional training.
Single Sign-On
We have enabled Keycloak single sign-on (SSO) integration. With this capability, an administrator can allow users to sign in once and have access to multiple applications.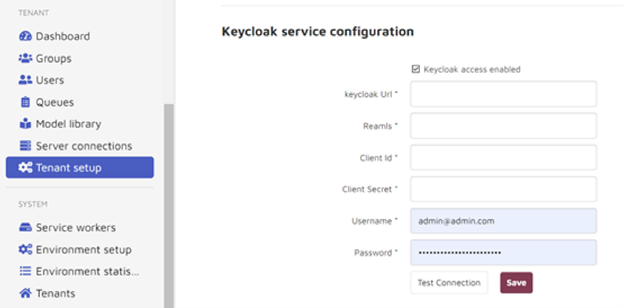 Near Duplicate Document Detection and Display
We've added near duplicate document detection and display to Reveal AI. Reveal AI now automatically searches for near duplicates and can group similar documents together for more efficient and effective review.
To identify near duplicates, we use an approach that assesses the overlap of Rabin fingerprint signatures. The greater the overlap in fingerprint signatures, the more similar the documents. The more similar the documents, the higher their similarity score.
With this feature, along with a document you now can view a list of near duplicate documents. The starting, or anchor, document has a score of 1. A close match might have a score of 0.9608, and a less similar document a score of 0.5748.
You now have the option to check for similar threads.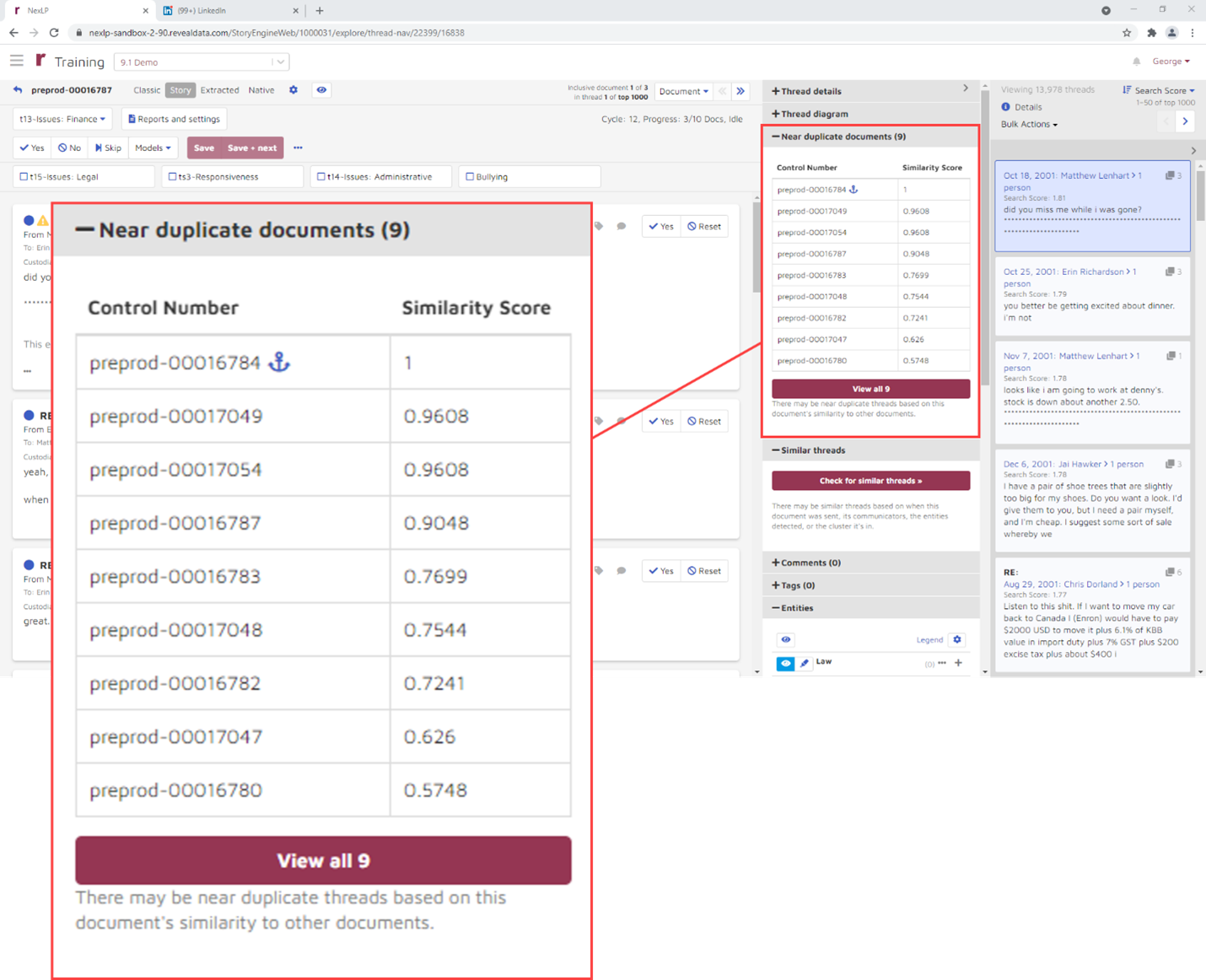 Search Families
With version 2.90, we have expanding the search capabilities so that you can include family members in searches. With this option, you can include parent, children, or family files as part of your search.



Merge Entities, Move Mentions, Move Email Addresses
Occasionally Reveal AI makes incorrect entity merges during processing. You now can fix this using the Merge entities, Move mentions, or Move email addresses features available through the Reveal AI Launchpad.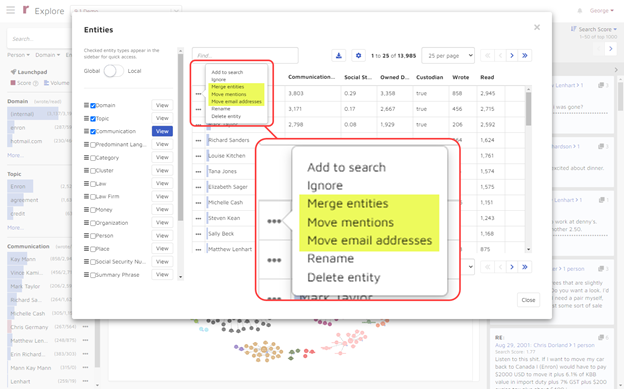 With Merge entities, you can merge one entity into another, for example merging "Vince J Kaminski" into "Vincent Kaminski", and you can perform similar functions moving mentions (alternative names, such as "NY" for "New York") and email addresses.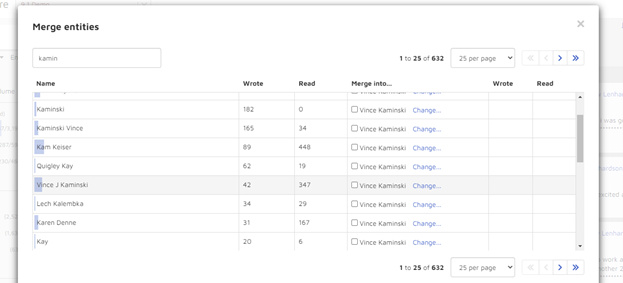 Dark Mode
We've added dark mode to Reveal AI. In October, we introduced a dark mode interface setting for Review, reducing eye strain and maximizing productivity while saving screen energy. Now, we've brought that capability to Reveal AI.

Switching from light to dark mode and back is simple. Just click on you name and chose "Switch to dark mode" or "Switch to light mode".