Navigating Electronic Discovery in the New Digital Ecosystem
Since the introduction of the "E" to eDiscovery, there has been a massive transformation in where and how lawyers and legal professionals look for Electronically stored Information (ESI). The eDiscovery process, once rife with banker boxes full of email, expanded dramatically with the advent of the internet and the velocity in development of innumerable data types, size, and formats has not stopped. At the inception of consumer-grade internet, it took minutes to even connect to the internet and most of us old enough to recall at least the mid-90s still hear the crackling sound of a modem connecting.
Now, in a single minute, over 400,000 apps are downloaded, 20 million texts sent, 100's of millions of emails are sent and over 750,000 hours of Netflix are binge-watched. This volume of creation and consumption has grown dramatically just in the last few years. Netflix's number of hours watched in a single minute grew by 1000% from 69,444 in 2016 to 764,000 in 2020. So, what is a digital detective to do? Where should law firms, in-house and legal service providers look to uncover potentially relevant ESI?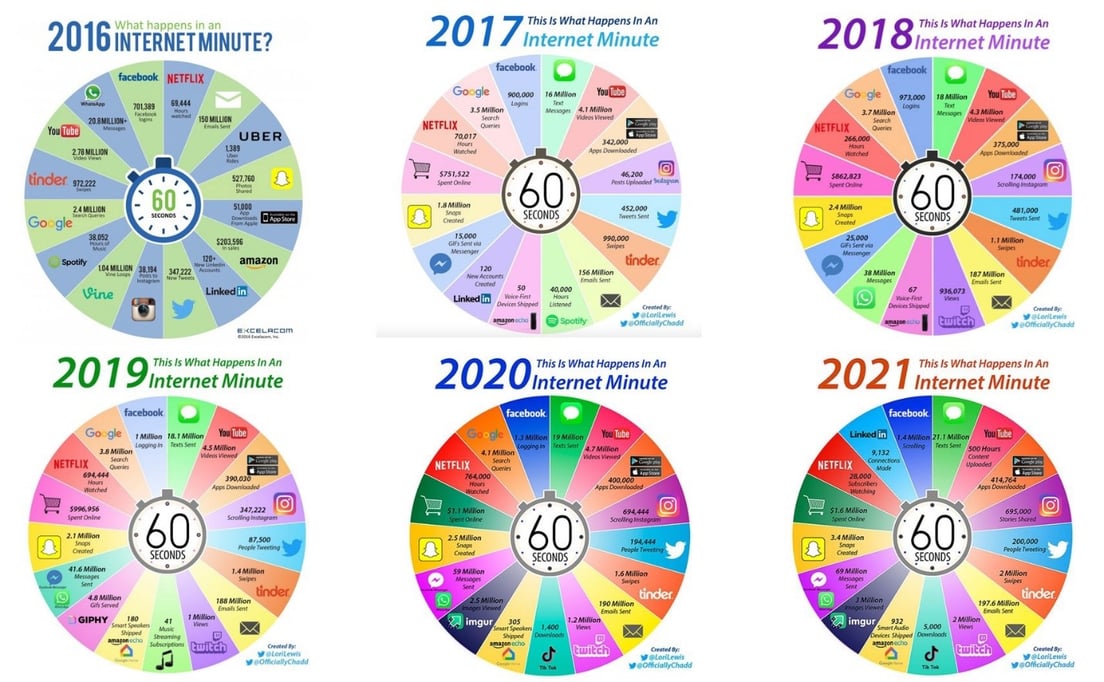 Navigating the New Data-verse
Savvy legal professionals can no longer focus on the old standby evidence sources of documents, email, text messages and shared drives. If they want to capture the full picture of a custodian's communication and behavior, they must widen the net to include the new data reshaping the digital dataverse.
Documents
While new data is of course important, lawyers and legal teams should not forget the data types that started it all. Paper and digital documents like PowerPoint presentations, word documents and spreadsheets all contain a wealth of information on their face and Metadata that may impact a case.

Email
Likewise, with email, this is a foundational element of any eDiscovery ecosystem and should be one of the first places most litigation support or legal professionals look for relevant ESI. Even with the influx of new data types, legal teams should expect a large portion of their document review and eDiscovery process to focus on this traditional ESI source. An effective process to defensibly hold, collect, and review this data and metadata remains important and bread and butter for many.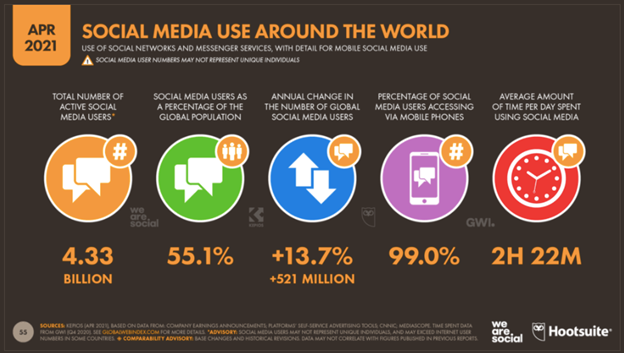 Traditional Social Media
The biggest players of social media over the last decade, Twitter, Instagram, Facebook, and LinkedIn are all major areas to uncover potentially relevant ESI. Individuals divulge a wealth of personal information that might be relevant in an investigation or case. Organizations and employees alike rely on these platforms to interact directly with potential clients, raise brand awareness, and answer customer complaints. This vast digital social footprint is all potentially discoverable if deemed relevant to a case.
New Social Media
Newcomers to the social media game, as I discussed in a recent EDRM Article, have hit the ground running and are gaining followers and engagement even faster than their social predecessors. New social media platforms like Tiktok and Clubhouse pose unique challenges from a data collection and digital forensic standpoint. They often contain a wealth of visual content that may have to rely on Artificial Intelligence applications like image recognition to uncover insights. A sound eDiscovery workflow ought to take the atypical format and structure of these new kids on the social media block into account.
Mobile Devices
Mobile devices are far from a novel concept in eDiscovery, but the ubiquity of smartphones and the cacophony of applications and data types residing on them are adding complexity to eDiscovery matters. Data sets relating to mobile devices may reside on the physical device, in an organization's cloud infrastructure, in iCloud, or in the environment of the application itself. To uncover the wealth of communication data, geolocation, and insights resident in mobile data, an eDiscovery workflow should start with the information governance team and a robust data management protocol for mobile data. Effectively identifying all the potentially relevant data and metadata and safeguarding it from a cybersecurity standpoint can be challenging.
Text Messages
SMS remains the most ubiquitous of the data extracted from most mobile devices, and despite the amount of time that professionals have been handling text messaging still poses some challenging nuances that legal teams must prepare for. Texting remains the dominant communication style of mobile device users, with over 23 billion messages sent daily. Unfortunately, the data directly exported from collection tools like Cellebrite is challenging to understand and quickly review.be sure to work with a technology that can render the text messages in an easy-to-understand manner to accelerate time to insight.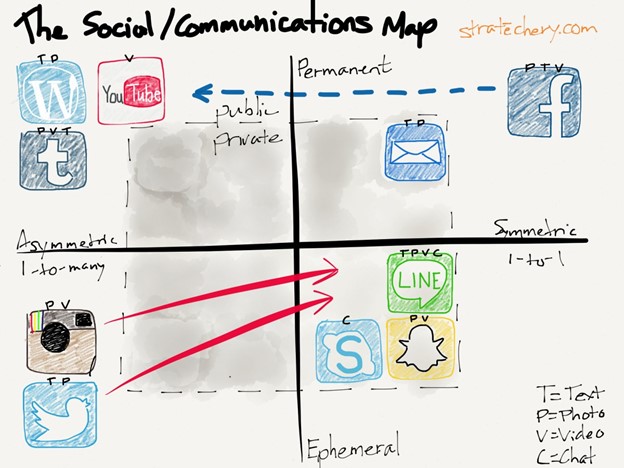 Ephemeral Messaging Applications
Self-destructing messages are some of the newest ESI sources to enter the eDiscovery ecosystem, but their unique ability to auto encrypt or delete messages at a set period of time is causing some major eDiscovery headaches. Law firms and organizations alike are scrambling to build information governance policies to ensure they are not sanctioned for ESI Spoliation. Cases like Uber v. Waymo have highlighted that the bench may apply sanctions or an adverse inference when these apps impact data set integrity or retention.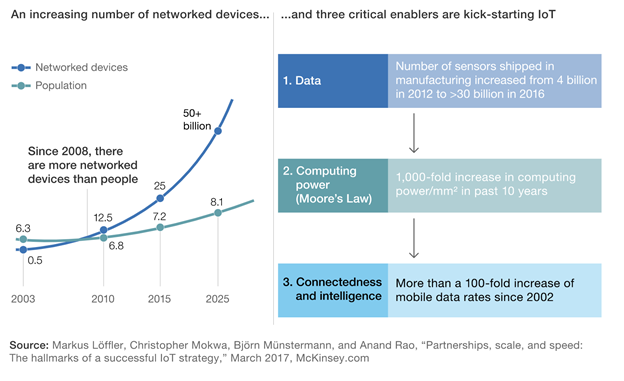 Smart Stuff (IoT)
The internet of things, a vast ecosystem of web-connected devices that populate our day-to-day existence, is creating a wealth of structured and unstructured data and metadata. This ecosystem of over 30 billion web-enabled things (from smartwatches to doorbell cameras to smart refrigerators) that are constantly performing tasks, collecting data, and most in some cases, sharing it. There are legal technology tools that can capture and render this data in a usable manner but the methodology should reflect the composition and format of the data each type of IoT device exports.
Messaging Apps
Short format and instant communication applications and platforms like Facebook messenger and WhatsApp are adding another layer of ESI legal professionals can delve into. This messaging type is often rife with visual content like emojis and gifs as well as abbreviations. An eDiscovery workflow for short format messaging will differ from more traditional document review and legal teams will want to work with legal technology software that can render the unique data sets in an easily understood format.
Collaboration Tools
Tools like Zoom, Teams and Slack have seen a massive surge of adoption because of the WFH revolution over the last two years. People expect that they can collaborate from anywhere, whether the team is on the same floor in New York or spread across the globe. These tools facilitate both real-time collaboration and communication. The short format content, visual imagery, document sharing, and nontraditional structure of this data type poses unique workflow challenges and considerations for practitioners.
Navigating to the Future
The volume, velocity and variety of data types facing practitioners is only accelerating in growth. Legal teams hoping to scale their eDiscovery workflow to ensure scalability must prepare for these weird data types at the outset. To ensure that your eDiscovery ecosystem and workflow can support these new data types and use cases, it helps to have a partner well versed in all the weird data types facing practitioners today.
---